The benefits of working with a fiduciary model PBM (pharmacy benefit manager) are far reaching. Commercial and public sector employers, unions, health plans, and health systems are demanding radical transparency, self-governance, and overall plan performance. Yet, 90% fall short of those lofty goals. Although it's a widely used term across PBMs, only a handful are truly pass-through or transparent — and even fewer are fiduciary. If your PBM isn't, chances are you're overpaying. Education is the key to reducing skyrocketing pharmacy costs.
Money is Good, Information is Better:
Benefits of Working with a Fiduciary Model PBM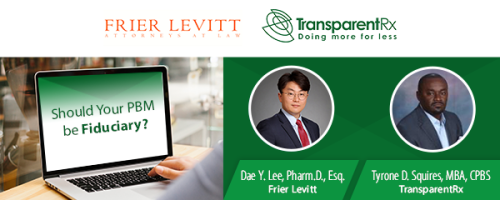 "Just wanted to share that this was one of the best, in-depth, presentations I've seen on Rx. I've been in the business 35 years and that's not an easy feat to impress me! Well done…"
Frank H. Kohn, CHC
High Value Strategic Advisors
A snapshot of what you will learn during this 45-minute webinar:
How PBMs make money
Strategies to significantly reduce costs and improve member health
Contract terms—the need for solid terms in a contract
The most important metric when evaluating PBM performance
Upon registration your receive a case study for a real-life example of a client slashing Rx costs by 54%
See you Wednesday, 06/15/2022 at 2 PM EDT!