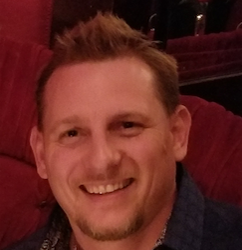 Randy Weir, CPBS
Randy Weir is a Sales and Marketing Strategist who partners with CFOs, HR executives and brokers to eliminate wasteful and duplicative Rx spending. After spending over a decade working in sales for multimillion dollar brands and startups, Randy knows what truly drives results and it's not mastering the marketing flavor of the week. It's how well you connect with the heart-beating people you're trying to help and communicate your understanding back to them.
While at Eldorado Resorts Corporation, Randy was promoted to Sales Director faster than anyone had previously in the history of the company. He consistently exceeded customer expectations which led to his record sales results. In addition to his extensive sales experience, Randy was a professional baseball player reaching AA and was the captain of his High School's state basketball championship team.
Although he is an accomplished sales professional if you ask him what he's most proud of he will tell you his faith and family. Randy holds a BA in management from Mount Mary College.
Previous Experience:
Territory Sales Manager, DUCO Technologies Inc.
National Sales Manager, Laser Wellness PMA
Sales Director, Eldorado Resorts Corporation