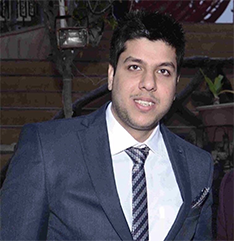 Rishi Kalia, B.S. Computer Science
I am the Director of Information Technology at TransparentRx. I provide leadership for the continued development of an innovative, robust, and secure information technology environment throughout the organization.
My primary responsibilities for this office encompass a wide variety of strategic technology issues: governance and policy, resource allocation, information technology protocols, and the TransparentRx Information Technology team.
TransparentRx Information Technology provides support for academic research and technology, delivery of IT infrastructure and services, information security systems and compliance, administrative systems, and client support services.
Prior to joining TransparentRx, I spent 5 years in informational technology roles in business services. Most recently, as the Managing Director at Patron Analysis. I hold a Bachelor's in Computer Science, from Lovely Professional University of Punjab, India.
Previous Experience:
Managing Director at Patron Analysis
Business Analyst at Promatics Technologies