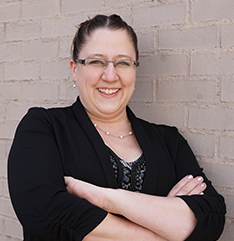 Andrea Harlow, CPhT, CPBS
Andrea Harlow is the Director of Education Services for TransparentRx. The Director of Education Services serves as overseer of the programs in the area of PBM education services and responsibilities include, but are not limited to the following:
Compiles data from a variety of resources for the purpose of developing and/or evaluating programs and/or complying with financial, legal, and/or administrative requirements.
Facilitates meetings, workshops, (e.g. personnel actions, regulatory requirements, actions involving outside agencies, etc.) for the purpose of identifying issues, developing recommendations, supporting other staff, and serving as a TransparentRx representative.
Ensure program compliance with established policies and procedures for communication with outside agencies.
Hire, train and support educational staff such that retention is increased; identify and address the training needs of the staff.
Develop staff job descriptions, clearly define responsibilities and expected outcomes, conduct classroom observations and evaluate staff based on performance.
Serve as primary contact person for CPBS programs.
Primarily responsible for relationship building with HR Executives, pharmacists and CFOs.
Daily outreach through multiple communication channels, while heavily relying on phone calls to new and existing students, addressing questions while providing conference information and an invitation to upcoming conferences.
Daily maintenance of the CPBS webpage(s). This includes loading images and descriptions, updating course information per advertising and adding content.
Social Media maintenance and posting for conference and marketplace websites.
Create and deploy e-blasts, product promotions and mail merges to continue outreach and communication.
Researches prospective students online and within the database for potential leads.
Supports customer service duties and initiatives including but not limited to; student registration, handling phone, email, postal, fax, approving students to attend, and other correspondence.
Maintains and updates accurate records within our student database; this includes adding new records accurately to the database.
Answers telephone calls from potential students who have been solicited through advertisements.
Provides clerical and administrative support and assists with other projects required an all-team effort.
Andrea has worked in the pharmacy field for over 15 years. Her experience includes retail, hospital and mail order. She is a Board Certified Pharmacy Technician and holds the Certified Pharmacy Benefits Specialist (CPBS) designation.
Previous Experience:
Lead Pharmacy Technician, PrescriptionGiant
Pharmacy Technician, Rite Aid
Pharmacy Technician, Mercy Memorial Hospital System