The price of generic version of Zegerid, which is manufactured by Dr. Reddy's Laboratories, is significantly higher than the sum of the prices of its main ingredients: omeprazole and sodium bicarbonate. When bought separately, the two individual drugs would cost about $34 for a three-month supply with a coupon.
Zegerid is what's known as a combination drug — a medication that combines two or more existing drugs — into a single pill or product. While they are convenient for consumers, the price tag of the products contributes to wasteful spending and the high cost of health care in America.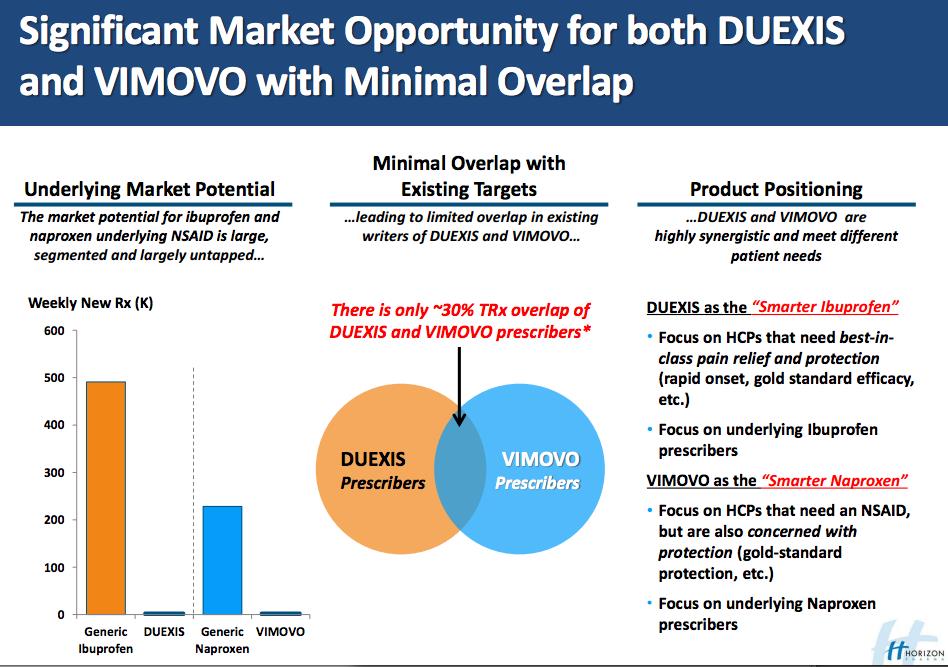 Marketing Pitch by Horizon Pharmaceuticals
Tyrone's Commentary:
Duexis and Vimovo cost employers as much as $2900 each time they are dispensed despite ingredient costs of less than $50 when the drugs are split and taken individually. There are many more examples but the point is these drugs contribute to high healthcare cost. Make sure your formulary is designed with cost-effectiveness as the primary goal to avoid wasteful spending.
"We're not talking about transformative new therapies," said Dr. Chana Sacks, an internist and medical researcher at Massachusetts General Hospital in Boston. "We're talking about very small tweaks to medicines that we have been using for these very reasons for years." Sacks authored a 2018 study on the subject that found that brand-name combination drugs cost Medicare $925 million more in 2016 than their generic components.
In one example from the study, Merck's Fosamax Plus D had a list price of $39.05 per pill, while its generic components, Alendronate (used to prevent and treat certain types of bone loss) and vitamin D3, cost $1.25. And for Bausch Health Companies Inc., the manufacturer of Zegerid, the list price sits at $86.29 per pill, versus 47 cents for omeprazole (generic Prilosec) and sodium bicarbonate (baking soda).