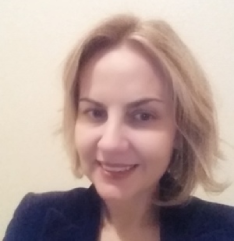 Izabela Niezborala, PharmD
Izabela Niezborala received her Doctor of Pharmacy (PharmD) from Roseman University of Health Sciences in 2014. Izabela received her bachelor's degree from the University of Adam Mickiewicz Poznan, Poland. She has extensive Medication Therapy Management (MTM) background with over 3500 Comprehensive Medication Reviews (CMR) performed. Multi-disciplinary experience with behavioral as well as post-acute multi-disease state populations especially with diabetes, cardiovascular and infectious diseases. Izabela holds the following licensures and certifications:
Previous Experience:
Nevada State Board of Pharmacy – Registered Pharmacist January 2015, Nevada
Arizona State Board of Pharmacy– Registered Pharmacist February 2015, Arizona
APhA Delivering Medication Therapy Management Services Certificate April 2016, Nevada
Diabetes Medication Therapy Management (MTM) Certificate Program July 2018, Nevada
Pharmacy Based Immunization Delivery January 2012, Nevada
American Heart Association BLS for Healthcare Providers March 2020, Nevada
Prior to joining TransparentRx, Izabela served as a Clinical Pharmacist for WellCare Pharmacy in Las Vegas, Nevada, providing counsel to customers on prescription and over-the-counter medications, assisting the resolution of insurance issues and prior authorization requests as needed. As the Director of Pharmacy Services at TransparentRx, Izabela oversees the Clinical Operations department to deliver the highest quality of care to all beneficiaries, providers, and pharmacies as well as maintain twenty-four (24) hour access for clinical questions and consultation. Izabela is responsible for ensuring adequate and efficient clinical strategies, manage a strong staffing model and workload processes, and oversight on all clinical related functions.
In addition, Izabela manages a team of up to; five (5) pharmacists, five (5) clinical pharmacy associates, two (2) appeals and denials coordinators, and one (1) clinical operations analyst. Izabela and her team are responsible for reviewing prior authorizations, appeals, and denials for pharmacy benefits and medical benefits. She is continuously reviewing and implementing process improvement opportunities for the Clinical Operations team. Izabela plays a pivotal role in restructuring the TransparentRx care model and pharmacist team to create efficiencies. Izabela is fluent in two languages (English and Polish) and is an active member of both the Nevada Pharmacy Association and the American Pharmacist Association.