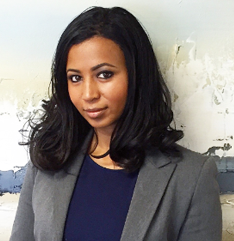 Bithia Anderson, Pharm.D., MPA, Ph.D.
Dr. Bithia Anderson serves as the Assistant Director of the PRIME Institute at the University of Minnesota College of Pharmacy. In her role, she works with policy makers, clinical and non-clinical practitioners, private corporations, federal and state government organizations, PBMs, health plans, pharmaceutical companies, pharmacy organizations, startups, and others.
At the PRIME Institute, her work includes managing, directing and conducting scientific and public policy investigations or experiments related to pharmaceuticals. The primary focal point of her work and research concerns the interface between pharmacists, pharmaceutical product and services, payers, providers, public policy makers, patients, pharmaceutical firms, and others. Her current research areas of focus include but are not limited to specialty medication management under pharmacy and medical benefit, orphan drug policy and economics, brand and generic drug market and pricing trends, biologics/biosimilars, copay coupons, drug shortages, pharmacogenomics, and the application of blockchain technology in the drug supply chain.
Dr. Anderson is a visionary charismatic young leader who is trained in strategic issues management. She is a well-rounded clinical and business savvy pharmacist. She has over 12 years of experience working across various setting including retail pharmacy, inpatient pharmacy, outpatient pharmacy, pharmacy operations, pharmacy administration, pharmacy benefits, and pharmacy informatics.
Previous Experience:
Founder and Principal, EntireRx Consulting, LLC
Assistant Director, PRIME Institute
Advisor, Universal Health Coin
Member, Scientific Advisory Council, MedSavvy
Advisor, Specialty Drug Learning Network & Specialty Drug Guiding Coalition Minnesota Health Action Group
Researcher PRIME Institute, University of Minnesota College of Pharmacy
Pharmacist Consultant, The Burchfield Group